Where is located the rural house Cerro Alcolea?
Our rural house is situated in Periana village, in the middle of Axarquía (Málaga).
Cerro Alcolea is located in the municipality of Periana. The journey takes just 50 minutes away from the city of Málaga. Once you get to the village of Los Marines, near Periana. You should follow the path highlighted on the map below in order to get to Cerro Alcolea.

Complejo Rural Cerro Alcolea
29710 Periana, Málaga, ESPAÑA
Geographic coordenates: 36.923479, -4.236422
Route between Los Marines (point A) and Cerro Alcolea (point B):

Descargar instrucciones y mapa en PDF
Ver mapa más grande
Access from Los Marines: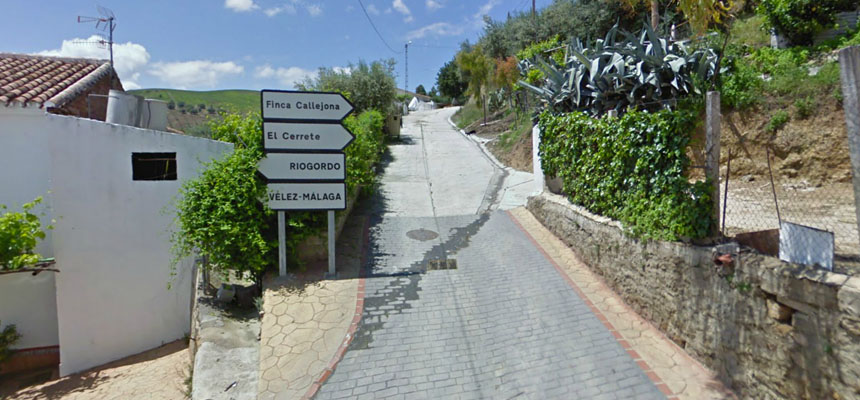 Download printable PDF file with map and directions for Periana from...

Malaga Airport

Granada Airport